Camp Joy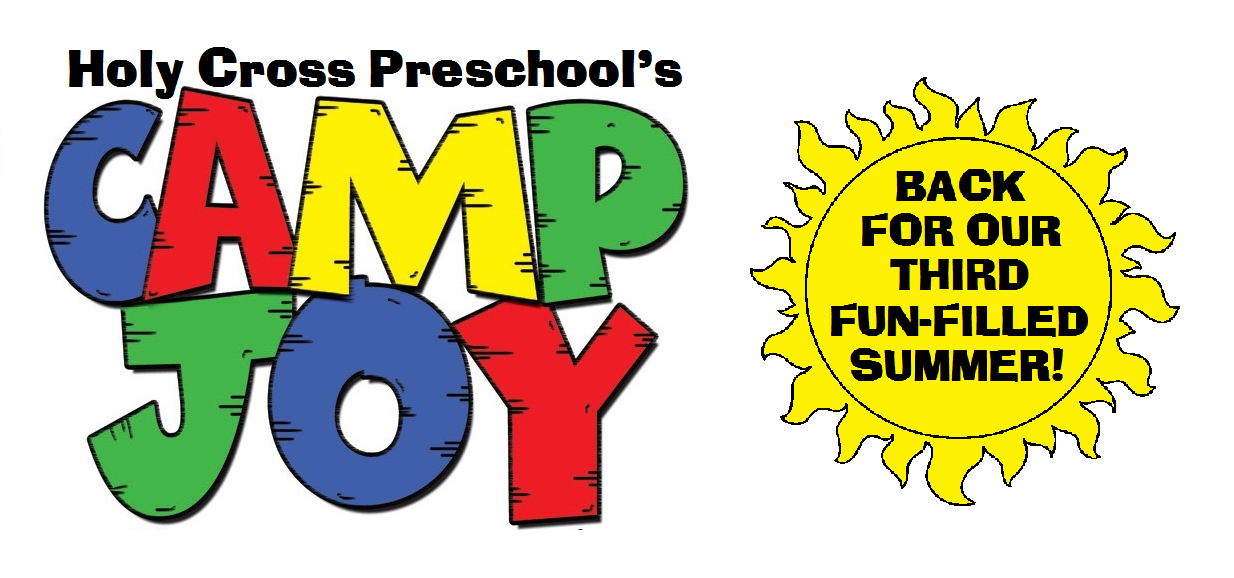 3 Weeks of Individualized Camp
w/special guest leaders (e.g. Soccer Shots, Art teacher, and many more!)
9:00 a.m. - 12 noon Mon.-Fri.
A different emphasis each week
DATE
EMPHASIS

June 5 - 9

Imagination Station Week:
PJ'S/Camping Day, Pirates 'n Princesses Day, Stuffed Animal Day, Puppet Theatre Day, and Ravens/Orioles Day!

June 12-16

Art Scape Week:
Art activities including all the messy things you don't want to do at home! Let's create a special piece to display in our "Art Gallery" at camp!

July 19 -

Fun and Games Week:
Daily Soccer lessons by "Soccer Shots," outdoor games, sports relays, and good sportsmanship!
Daily Routines include Water Fun (w/bathing suits), Discovery Time,
crafts, stories, Snack Time, Music, Movement, games




Cost: $140 for one week

- $125 for each additional week

Come for all 3 weeks, or choose the one(s) you want!
Who can come?
Students entering PK3, PK4, Kindergarten, in Fall 2017
Potty-trained (a requirement for ALL particpants)

Limit 15 children per week
Holy Cross Preschool families get seniority over outsider request until May 1st
Please feel free to invite a friend or two
We are not advertising to the general public but friends who meet these guidelines are welcome
.
Registration forms are available here (docx) or here (PDF). Spaces are limited so don't wait to sign up! More details coming soon!!!

Parents/ Grandparents
: We will need volunteers to help out with snacks, kid-patrol, sun lotion etc; If you can volunteer, please drop a note about which weeks you're available. And if you know of any older children who need volunteer/community service hours and would be interested in helping, I am compiling a list. THANKS!

If you have any questions, want more information, or wish to volunteer, contact Director by phone (410-825-7905) or by email.